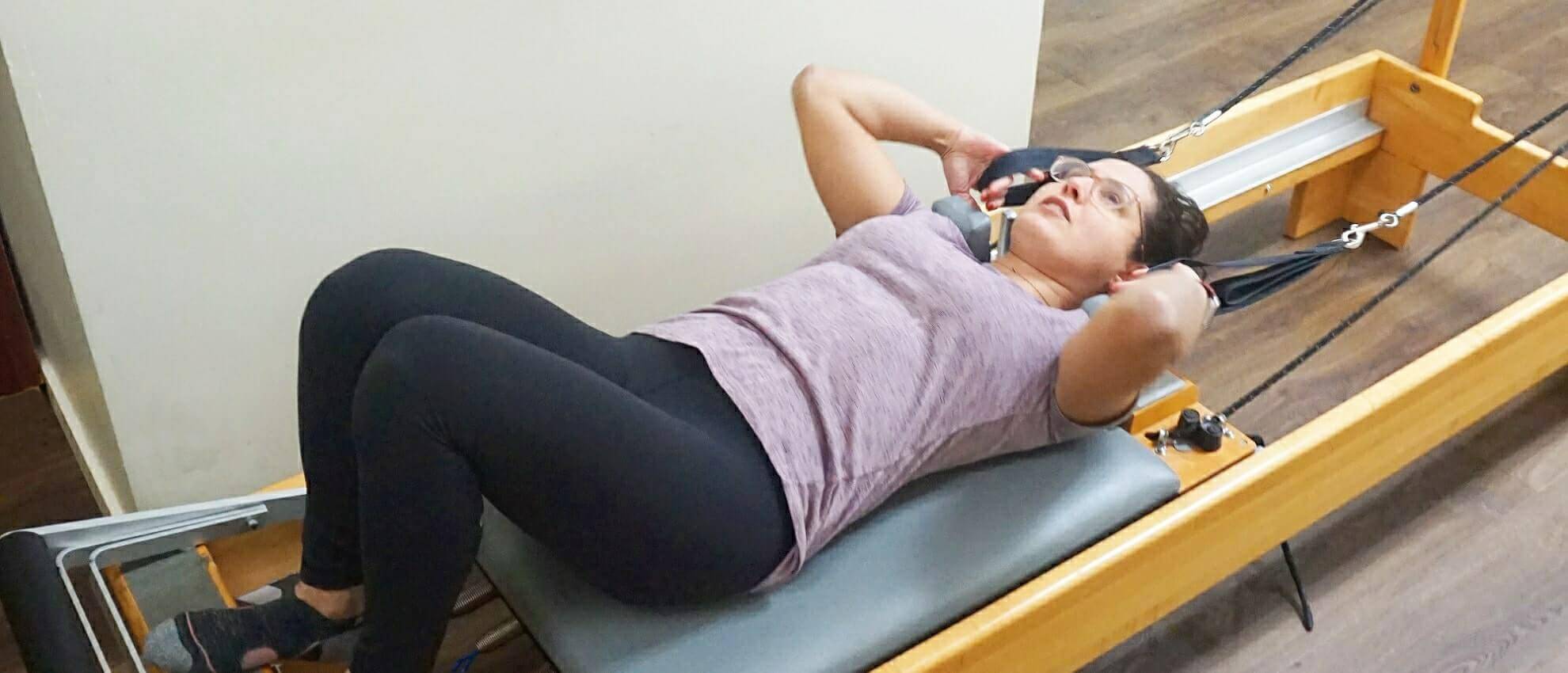 What Is Clinical Pilates?
C
linical pilates is a special type of pilates that combines the principles of pilates with your
physiotherapy exercise rehabilitation program
. Whether you want to:
enhance your injury rehabilitation,
focus on injury prevention, or
improve your sports or dance performance,
pilates-based exercises can be a great way to help you reach your health goals.
Your care often includes rehabilitation clinical pilates movements. Your program is always directed by your physiotherapist along with your certified pilates teacher / physiotherapy assistant. Your assistant has advanced training in rehabilitation settings.

Differences Between "Clinical" And "Regular Pilates"
Regular
A regular pilates session can often be done at your local community center, fitness center or private studio. These sessions tend to include more cardiovascular training.
Some of the regular pilates exercises may include doing a series of quick movements over a number of repetitions in order to get your cardiovascular system working harder. This is quite common especially in group classes.
Clinical
Physiotherapy clinical pilates tends to be more individualized to your specific needs. Your program is customized to fit your health goals. Some of the changes may be specific instructions on how you should move while injured and still recovering.
Other parts of your program may be modified to address a particular weakness or instability you may be working on. This is often to avoid worsening your injury from doing an exercise either incorrectly or one that you may not necessarily be ready for.
As part of your physio program, your visits are always done one-on-one. Your physiotherapy assistants are certified pilates instructors who have additional training and knowledge in injury rehabilitation.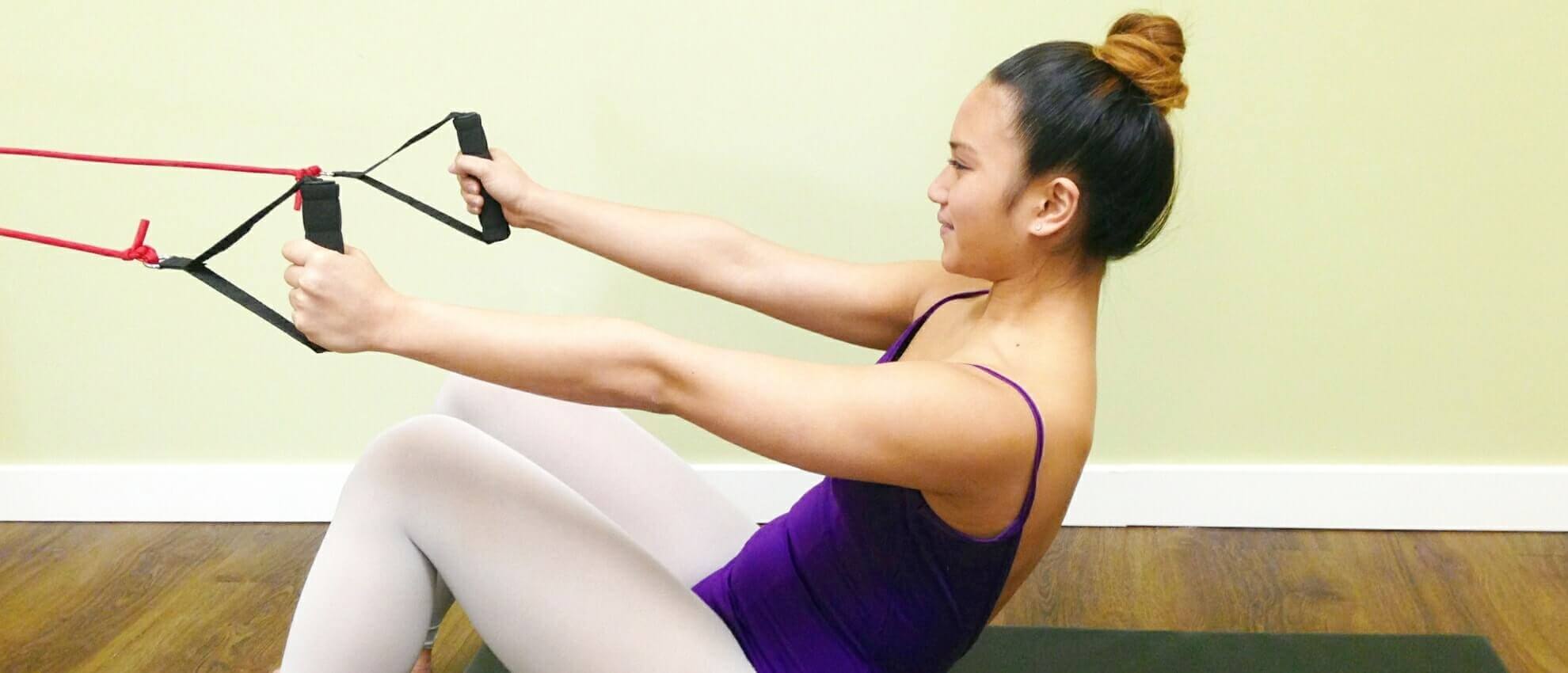 Custom Fit
Your program may be modified with the use of props such as springs, equipment and other accessories. These can help you target your weak or injured areas. They can also provide extra support to help you perform the movement. There is a strong focus placed on increasing your core and postural strength as this is a key part of your program.
Progress
As you improve, your moves are progressed to match your ability to keep good form throughout the movement. You are then advanced to the point where you can perform them without extra compensation or "cheating".
Eventually, you should be able to maintain proper posture over a period of time. This can help you learn and understand more about your body and improve your sports performance. As you get stronger and more stable, you will develop a better understanding of your own physical strengths and abilities.
Next step
Once you have a high enough level of body awareness, you can then be safely transitioned to a home-based program. Another option would be to continue with group classes in your community as your chances of injuring yourself are now much less.

How Exercise Rehabilitation Fits Into Your Physio And Chiro Treatment
Feel stronger, be leaner
Improve your sport and dance performance
Improve your quality of life
Move better and more easily
Recover from your sports injury
Reduce neck pain
Sit longer without pain
Stand taller, straighter
Strengthen your back
Equipment Used
Your sessions may include using fitness equipment such as balance balls, wobble boards, resistance bands or small hand weights. Some of the equipment that may be used during your sessions can also include the:
Reformer
The reformer is probably the piece of equipment most synonymous with pilates. It includes a carriage or flat cushioned platform that slides back and forth.
Resistance can be added by attaching the various reformer springs to the carriage

Cadillac
A cadillac is the next step up from the reformer. It includes a trapeze bar and other attachments and options making it quite versatile .
The cadillac is often used with patients who are ready for more advanced routines

Pilates chair
The chair is perfectly designed for small spaces. As compact as it, the possibilities are numerous.
Many of your chair exercises can often closely mirror movements you normally do throughout your daily routines

Getting Started
To get started, schedule an appointment with your physio. During your visit, your physio will assess your physical abilities and determine your areas to focus on. Next, they will coordinate your care and your sessions with your physio assistant.
Your program is individualized to your specific needs. Your therapist will continue to supervise and monitor you at regular intervals. As you progress, they may add other exercises to help you along your recovery.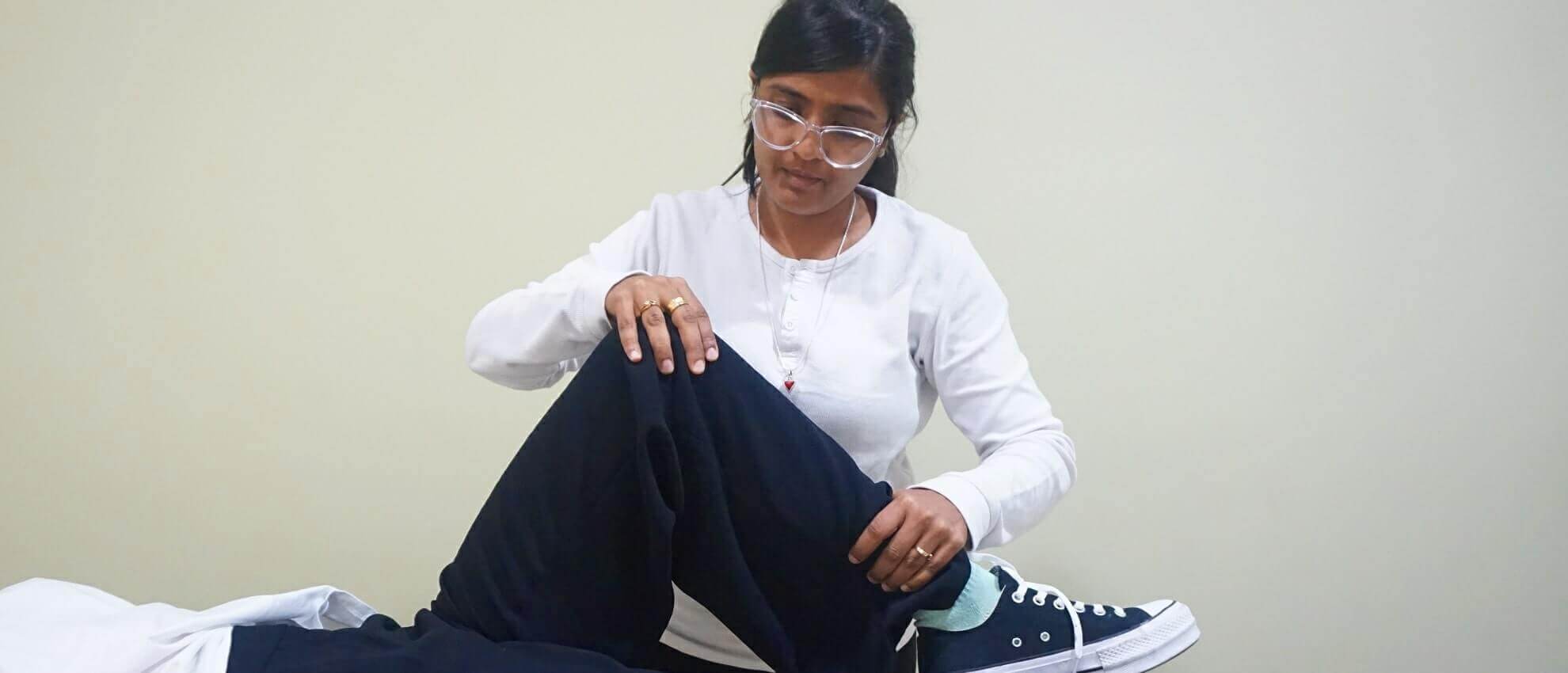 Regular Rehabilitation Versus Clinical Pilates
Some of the similarities between the two are that both programs are one-on-one sessions with your physio assistant and are supervised by your physiotherapist.
Regular rehabilitation
You may want to consider a regular rehabilitation program if you:
Are in need of injury rehabilitation
Are looking for help with your sports injury recovery
Have a goal of returning to your regular gym workouts
Have no previous experience with pilates
Want to add a home-based program to your routine
With regular rehabilitation, your PT and assistant will tailor your program so that there are fewer pilates type exercises.
Exercise rehabilitation with pilates
This is a good option if you:
Are interested in injury prevention
Have previous experience with regular pilates
Like the extra support of using equipment
Prefer pilates exercises
Want to continue your progress from your physiotherapy services or chiropractic care
Want to join a group of community class when you are ready
Want to increase your range of motion or ROM
Want to try and prevent future injuries
In both cases, your PT and assistant will choose workouts that are suitable for you and have a rehabilitation clinical pilates focus.
Whichever you decide, both options will focus on form, proper alignment, correct posture and improving your body biomechanics. This helps your injury rehabilitation, rebuild strength and help you to return to normal function.

Start Your North Burnaby Exercise Rehabilitation Program
To learn more or to get started, speak with your physiotherapist at Cedar. They can answer your questions about whether you are ready for this type of program and what to expect during your sessions.
FAQ
Q: What is clinical pilates?
A: This is a specialized form that is customized to your specific needs. Exercises are modified to better match your abilities as you recover from injury or deal with a physical issue.
Q: What is the difference between clinical and regular pilates?
A: Regular pilates is usually done at a community centre, fitness gym or private studio. Classes are often group classes and are sometimes done on a floor mat. The exercises are not tailored to your specific needs. Regular pilates is often focused more on general cardiovascular fitness. Your program is tailored for you specifically. Often, other equipment such as reformer, cadillac or chair are used.
Q: What are the benefits?
A: A great way to continue your improvements while recovering from an injury. It can also be used to help you deal with a physical issue such as post-stroke recovery, improve your posture and balance. Another area of benefit is to help you perform better in your sports or dance.