Kinesiology Rehabilitation At Cedar
What Does A Kinesiologist Do?
Kinesiology
What is kinesiology?
Is kin the same as physio?
Kinesiology is the science of human movement, performance and function. Kinesiology is derived from the Greek word 'kinesis' which means 'to move'.
Kinesiology includes the study of anatomy, physiology, biomechanics, psychology and neuroscience. Your kinesiologist's education includes human locomotion (human kinetics) impacts on health, performance, society, quality of life and wellness
Active Rehabilitation
Kinesiologists focus on correcting human movement through exercise. As such, they can be known as "
human movement specialists
". They approach rehabilitation through active rehabilitation which is what differentiates kinesiologists from other healthcare professions who perform passive rehabilitation.
Active rehabilitation is where the client plays an active role in the healing process. This differs from passive rehabilitation, where the client has to perform minimal to no work. In passive rehabilitation, the practitioners' performs the movement for the client
Start Your Whiplash Recovery
A crucial part of your recovery from a motor vehicle accident is active rehab. Your kinesiologist at Cedar can help you design an appropriate exercise rehab program to help you get out of pain, regain strength and restore your mobility.
Along with your chiropractor and physiotherapist, your Burnaby kinesiologist is an important part of your healthcare team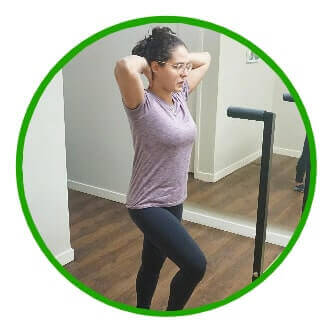 What Does A Kinesiologist Do?
Your kinesiologist's goals are to restore function and optimize human performance in your daily activities and in your workplace. They operate by applying exercise and movement science to promote health and well-being. They help to prevent, manage, rehabilitate injuries and to manage chronic diseases.
In a typical kinesiology sessions, exercise programs will be designed and tailored to fit your condition and your desired goals. This is done through analysis of your:
Coordination
Flexibility
Movement pattern
Posture
Strength
To put it briefly, your kinesiologist in Burnaby helps you move and live better, regain your physical strength, mobility, athletic conditioning and motor skills to achieve a better quality of life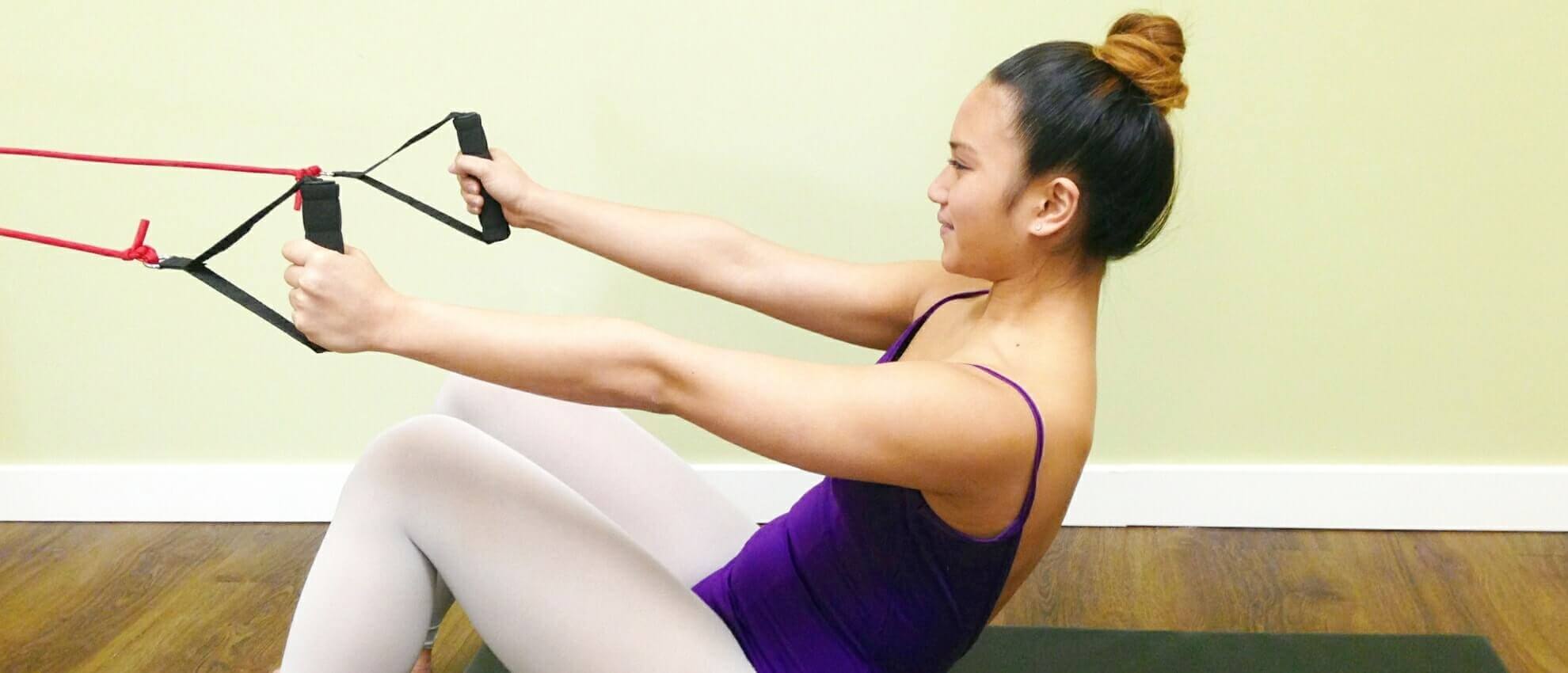 Patient Goals
Kinesiologists tend to work with:
Patients with motor disorders or neurological disorders
Athletes recovering from performance injuries
Patients who are not injured but want to achieve personal fitness goals and to improve their quality of life
Kinesiology in Burnaby is a great way to heal and address the root cause of your injuries or enhance your movement capabilities with little to no side effects.
Your kinesiologist can work closely with you to:
Assess workplace demands and provide workplace design services (ergonomics) to help prevent and recover from your injury
Avoid injuries from occurring and you help recover from them when they do
Help you excel in sport-specific activities
Improve productivity and comfort in your workplace
Manage chronic pain
Prevent a variety of physical conditions
Save money on future health expenses
Benefits of visiting your kinesiologist include:
Better body mechanics and function
Decrease in pain
Exercise skills
Improved outlook, confidence and life satisfaction
Increase in strength, flexibility and cardiovascular fitness
Return to sports or recreation activities
Weight loss
Is It Worth Seeing A Kinesiologist?
Active rehabilitation is important, as once it becomes neglected, your body and muscles become deconditioned. This can increase your risk of musculoskeletal (muscle or bone) injury from everyday activities. When you are injured, you tend to lose function of your limb. This can decrease the movement of your joint which can lead to less activity and wasting away of the muscles which can be detrimental.
When you lose function and range of motion of a limb, this can negatively impact not only your physical well-being but your social, emotional and mental health which can greatly impact your quality of life. This impact becomes greater as you age.
Exercise and active rehabilitation is important as it can strengthen your muscles and bones. This helps to:

Challenge your brain
Help ward off other chronic health conditions
Improve your coordination
Increase your awareness of the body
Support your body
Who Should See A Kinesiologist?
Kinesiology is the study of human movement, designed to help you move and function more optimally in your everyday life and at work. Kinesiology is an option for individuals who would like to work towards more optimal functional movements. This includes:
Individuals who are recovering from accidents
Performance injuries (athletes)
Your kinesiologist has the ability to create exercise programs for individuals with health conditions. They are knowledgeable in lifestyle changes and weight loss. Individuals wanting to learn more about their body and how to perform exercises to improve their strength and mobility and correct their posture are great clientele for kinesiologists.
Kinesiologists address your entire body as a whole rather than zoomed in on a specific location. By addressing the overall health and wellness of your body, your kinesiologist prepares your body for longevity so that you are able to continue the activities and career that you love and bring you joy

How Do I Become A Kinesiologist In BC
Your North Burnaby kinesiologist will have completed a 4 year undergraduate bachelor degree. Becoming provincially registered requires the proper pre-requisites and undergraduate degree along with being CPR & Standard First Aid certified.
Most kinesiologists focus on injury assessment and rehabilitation. Many other health professionals will also have degrees in kinesiology. Oftentimes, practitioners start off as kinesiologists during the beginning of their educational journey. It is common to meet sports med, mental health and physical fitness professionals who have a kinesiology background
Frequently Asked Questions
Your kinesiologist and physiotherapist are both important members of your healthcare team. Most of your sessions with your kinesiologist will be centered around active rehabilitation exercises whereas your physiotherapist often combines both active and passive therapies such as hands-on manual therapy, IMS or dry needling or the use of various electrical modalities.

Your kinesiologist will first assess your physical and functional capabilities and health goals. They can then develop a customized exercise rehab program for you to help you reach those goals, restore function, improve strength and increase your flexibility

What is active rehab ICBC? When you have been in a motor vehicle collision, ICBC Active Rehabilitation is a service available to patients. It includes custom exercises as directed by your registered kinesiologist. They can help you reduce your pain, rebuild strength and improve your flexibility and mobility. They work as part of your healthcare recovery team including your
Burnaby physiotherapist
and
chiropractor
Start Your Recovery From Whiplash
Dealing with injuries from a motor vehicle accident can be difficult. Get answers to your questions and start getting help now.
Schedule your visit today with your North Burnaby kinesiologist, chiropractor or physiotherapist. We can help you come up with a plan to get your life back.