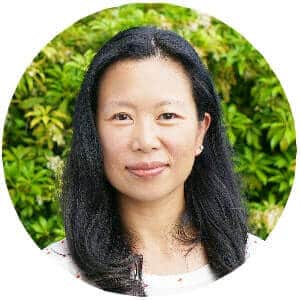 May Sheu PT
Physiotherapist

May has been a
physiotherapist
for almost 20 years. She has worked with clients of all ages including premature babies, infants and children. Her vast experience includes the following conditions as well as many others: musculoskeletal conditions related to overuse syndrome, sprains / strains, motor vehicle accidents, headaches and migraines, infant colic, dizziness, vertigo, plagiocephaly, autism spectrum disorder, ADHD, breathing dysfunction, post surgical scar adhesion, post cancer treatment complication, acid reflux, urinary urgency / incontinence, pelvic pain, spinal dysfunction, dancer's injuries, chronic fatigue, Alzheimer's, birth trauma and neurological conditions.
Training
May is determined to help her patients move stronger and move longer, always striving to improve her skills. She believes in life-long learning and that one can always acquire more knowledge. Her post graduate training includes advanced manual therapy and manipulation, IMS, Pilates rehabilitation, craniosacral therapy, visceral manipulation and neural manipulation. For the past 5 years, she has been heavily involved in the study of osteopathy through the Barral Institute and Upledger Institute and enjoys traveling throughout North America for her courses. This forms an integrated, whole body approach with profound effects on releasing body tensions and restrictions which then resolve symptoms. She is a qualified teaching assistant for both of these institutes.
In addition to providing care at Cedar, May also works at the Neonatal Intensive Care Unit at Royal Columbian Hospital and enjoys the privilege of cradling and providing specialized care for the little souls who are frightened and have to be separated from their parents at birth.
Dance
Dancing is a passion for May before her family came along. She was a ballet dancer and a competitive ballroom dancer. She understands the physical, mental and psychological demands of a dancer and strives to combine her professional and personal experience in getting her dancers dancing longer and dancing stronger in their capacity.
In her spare time, May enjoys spending time with her family, skiing and biking in the summer. She is also conscientious about her health and fitness as you will find her exercising on the Pilates and Gyrotonic equipment on a regular basis. She is fluent in Cantonese and conversational Mandarin.
Services
arthritis care
balance issues
concussion treatment
craniosacral therapy
full body functional assessment
lymphatic drainage
manual therapy
manual traction
myofascial release
sciatica treatment
sports injury, return to sport
taping, bracing
TMJ pain
Behind The Degree
Clinic nickname: May "Soft Touch" Sheu
Favourite book: The Power of Now by Eckhart Tolle
Favourite food: 80-90% extra dark chocolate
Favourite leisure activities / hobbies: Jogging outside on a nice day with blue sky or along the beach
Favourite movie: The Joy Luck Club – it reflects my heritage and I like playing MJ!
Favourite place: Maui, Hawaii (who doesn't like Hawaii?)
Favourite sport: Dance of course, and yes it is a sport!
Weakness: Curiosity – wanting to learn and find out more about things that catch my attention
Most embarrassing moment: Passed gas while with a patient (I will try not to do that again)
Most known for: My passion for learning in personal & professional development
Most thankful for: Besides my family? It would be my profession as a physio…I truly love my job and my patients are my teachers
Something you may not know about her: I would have liked to have been a singer but I have a terrible voice. Maybe one day I can get good enough to join a choir
Superhuman talent: Able to communicate with the cellular intelligence of a body with my hands – still in progress
Useless Talent: I don't believe in this!
Patient Review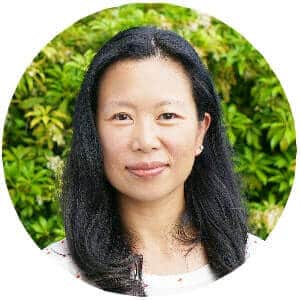 Marta
…She has been an incredible help and I leave her office with a sense of relief and improved mobility. The depth of her knowledge and intuitive approach are outstanding. The office runs smoothly and there is never any wait. Highly recommend
Posted on Google