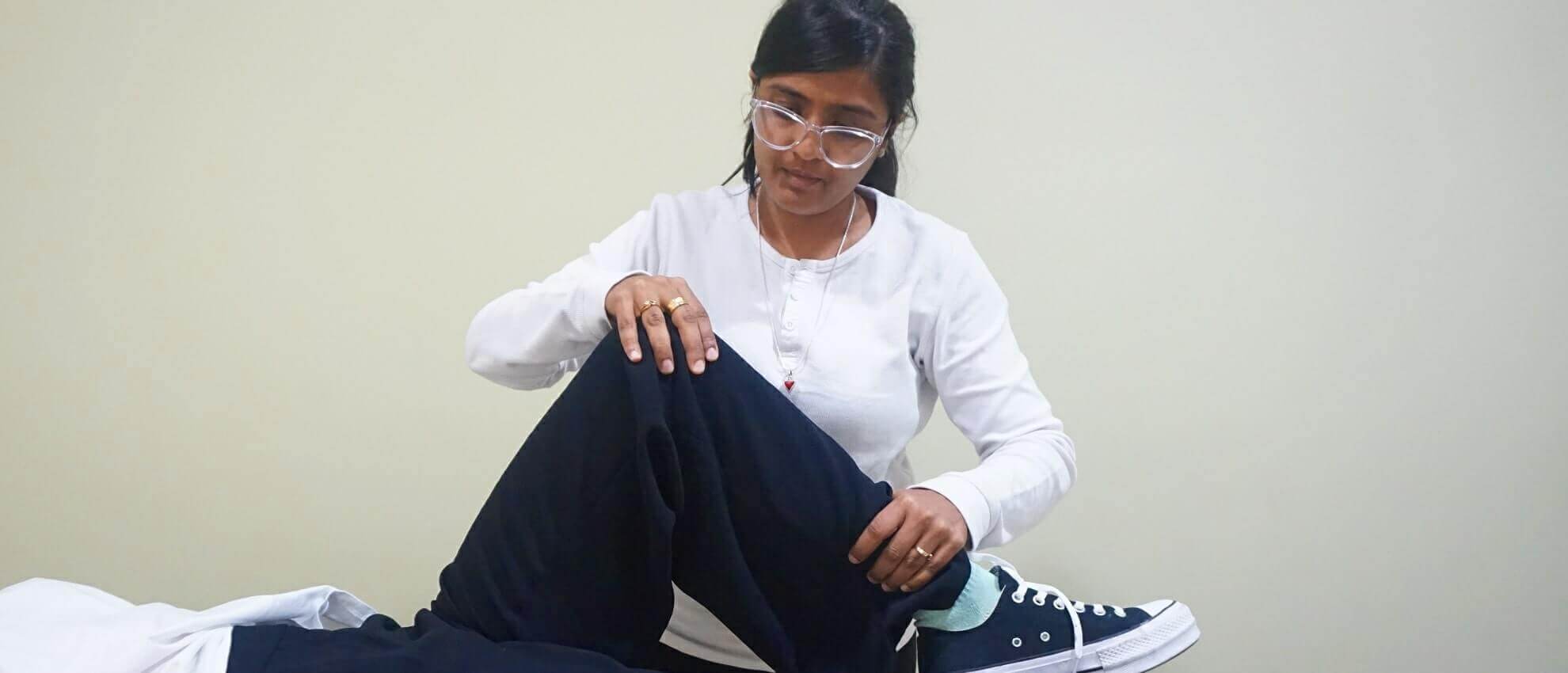 A Day In The Life Of Your Physiotherapist
Your
physiotherapist in Burnaby
is your personal body movement expert. They are trained in assessing and correcting problems with the mechanics and movement of your different body parts. Your physio is skilled at helping you recover from a variety of muscle, joint and nerve injuries.
W
hen you visit with your physiotherapist, their goal is to look for ways your body may not be moving or working properly. They may also look for any imbalances between different parts of your body. Next, they will discuss with you and form a plan on how to best restore proper movement and function to your body and
improve your health
.
What A Typical Regular Day Looks Like For Your Physio
When your physio arrives at the clinic, they will often review their schedule and chart notes for patients scheduled to see them that day. They may also ensure they will have access to the necessary equipment and tools they will need for the day.
Once a patient arrives, your physio will usually follow a 4 step process during your visit, or SOAP.
S / Subjective findings: Your physio will ask you about your issue, how you are feeling and how things have been coming along
O / Objective findings: Your physiotherapist may re-check exams and tests that are relevant to your injury and document your results in your chart notes. This is one way to track and see how you are responding to treatment
A / Assessment: What your physio's clinical impressions of what is going on are
P / Plan: The actual treatment or recommendations that will take place during your visits. This could include things such as manual therapy, exercise prescription or the use of electrical machines or modalities
When your visit is done, your physiotherapist will spend a moment to complete their chart notes for your visit. Afterwards, they will then prepare the room to be ready for the next patient.
In between patient visits, your physio will sometimes be filling out reports required for various agencies such as ICBC or WorksafeBC. In addition, they will occasionally reach out to those agencies either via email or with a phone chat.
They may be also be brushing up on their clinical knowledge and related research articles or journals. For those physiotherapists who work in multi-disciplinary clinics, they may discuss with another practitioner treating the same patient on plans for care for that patient.

Types Of Treatments A Physiotherapist Provides
The treatment you receive really depends on what you have going on. No treatment is ever the same, just as no person or injury is ever the same. There are protocols for a typical injury which are then tailored to your individual need.
Some of the different treatment methods your physio may use with you include:
Manual therapy
Exercise therapy
Ultrasound
Laser
Postural correction
Bracing, taping, supports
IMS or dry needling
Visceral or neural manipulation
Injuries Seen By Your Physio
Your physio is skilled at treating a number of different muscle, joint and nerve injuries. Some of these include:
Headache
Concussion
Frozen shoulder
Elbow tendonitis
Hip bursitis
Knee sprains
Ankle sprains
Plantar fasciitis
Low back pain
Sciatica
Disc injury
What many of the above injuries have in common is a combination of incorrect body movement mechanics and / or repetitive overuse. This could be from core muscles that are either weak or misfiring. Perhaps it is your hamstrings being too tight coupled with weak glutes. By addressing these problems, your physio can help you recover and get back to your life.

Most Common Ways To Hurt Yourself As Seen By Your Physiotherapist
Posture is the window to your health, or so the saying goes. Sometimes your injury can be blamed on a single event such as a fall down the stairs, or getting checked in hockey. However, many injuries are actually due to faulty posture and ergonomics.
Our bodies are designed to move and walk. We are not built to sit for long periods of time.
When we do end up in front of the computer or television for hours on end, our bodies go through changes that make it more likely for us to injure ourselves. Certain muscles such as your pecs, biceps, hip flexors and hamstrings shorten and tighten. Other areas become stretched and weak, such as your lats, neck flexors, gluts, quads and lower back muscles.
By correction your posture and having the right set up for your desk, you can prevent a lot of the injuries that are seen by your physiotherapist on a daily basis.

Talk To Your Physio
Your physiotherapist is here to help you. Whether your goal is to walk around the block with your spouse, be able to go to work, piggy back your kids or play hockey again, your physiotherapist can help you come up with a plan to get you there.
If you have any questions, call today to schedule a time with your physiotherapist
Frequently Asked Questions
Q: What is the role of a physiotherapist?
A: Your physiotherapist is a healthcare professional who helps you recover from a variety of issues such as from an injury, after surgery, if you have a disability or arthritis. Your physio will help you figure out what is causing the problem and form the best treatment plan for you
Q: How do physiotherapists treat patients?
A: Your physio will work with you to help you manage any pain, balance problems, mobility issues or motor function difficulties. This could be from a motor vehicle accident, after surgery or if you have back pain
When you visit your physiotherapist, they will start by asking you questions about your injury. Next, they will perform a variety of tests to determine the cause of your problem. Once complete, they will determine what is the best course of care to help you achieve your health goals. Treatment can include exercise rehab, education, manual therapy, bracing, needling and use of modalities
Q: Do I need a referral to see my physiotherapist?
A: No, a referral is not needed. You can see your physiotherapist directly for any injuries you may have.
Your physiotherapist is a university-trained healthcare practitioner with years of training and education. Most physiotherapists continue with post-graduate training after receiving their degree. They are skilled in assessing, diagnosing and treating most neuromusculoskeletal conditions. Areas of further specialization include orthopedics, sports, concussion rehab, dance physiotherapy, women's health, neurology, cardiology and pediatrics