Improve Your Health And Get Your Life Back
Book your complimentary consultation now to learn how to get relief
North Burnaby Heights Chiropractors
At Cedar, your Burnaby chiropractors are here to help you get your life back. Recover from what is slowing you down – Impact Lives Through Better Health. We know that pain and injuries happen – suffering is optional.
Get Your Life Back by improving your body mechanics and spinal stability. Get back to enjoying and doing the important things in life. Things like looking after yourself and your family. Reduce your symptoms and improve your health. Our focus is to work together with you to reach your goals by using safe, efficient and natural approaches.

Caring Professionals
Your chiros are part of a dedicated team of professionals, located in the vibrant Hastings Street community.
Your Burnaby chiropractic treatment plan may also include:
Nutritional suggestions
Postural correction
Rehabilitative exercises
Other therapies
As your chiropractors in Burnaby, we are committed to providing patients with the highest quality and effective care and treatment to create exceptional experiences for you in our wellness centre.

Simple Solutions For Complex Problems
Most patients are able to improve and in many cases resolve their issues with Burnaby chiropractic treatment. Chronic challenges may sometimes benefit from a team approach. Your North Burnaby chiropractors are part of a team of dedicated professionals
Your team regularly meet to assist those patients with more complex issues. Whether you are seeing a single practitioner or a team of our health professionals, your Burnaby chiropractors are here to provide you with answers to help you solve your challenges
Reasons To Visit Your Burnaby Chiropractor
Patients often come to us because injury and limitations are affecting their lives. These conditions may include:

Acute or chronic lower back therapy
Neck pain
Headache
Car accident soft tissue injuries (ICBC)
Herniated disc
Pinched nerve
Sciatica therapy
Shoulder injury
Sports injuries
Work related accident injury (WorkSafeBC)
Schedule Your Complimentary Consultation
Proven And Researched
The Burnaby Heights chiropractic services you receive are proven and researched. It works by affecting your muscle, bone and nervous systems to improve your ability to heal and recover. This allows you to more effectively overcome your injury with the right therapy.
Your North Burnaby chiros are registered members of the College of Chiropractors of BC
Your First Visit
Going to a clinic for the first time can be a little anxious sometimes. However, your friendly staff at Cedar are here to put you at ease and help you feel welcome the moment you arrive.
Initial consultation with your chiropractors in Burnaby
We are located in the vibrant Hastings Street community. When you arrive at our clinic, you will be greeted by our warm and professional staff. They will help and guide you throughout your time at our wellness centre. You will meet with your Burnaby Heights chiropractor for a in-depth consultation to better understand your challenges.
Detailed examination
If you might benefit from care, an examination will be done to find the cause of your problems. Your exam will involve looking at your posture, balance, muscles, joints and nervous systems to find out why it happened. Afterwards, your therapist will review the best way to get you relief with therapy and to feel alive again. Most importantly, the goal is to help you get back to doing the things you enjoy and are important to you.
Personalized recommendations
You will receive a review of your findings and recommendations. In most cases, treatment can begin right after your exam. One of the goals will be centered on improving the movement and mechanics of your spine and joints. An exercise rehab program is often suggested as part of your program to best aid in your recovery. For your first appointment, your total time spent in our conveniently located North Burnaby wellness centre is usually around one hour

Subsequent Visits
As you continue, you will receive treatments that build on the improvements from your previous sessions. Building on your momentum.
Your subsequent visits are usually fairly brief as the cause of your problems has already been determined. Your Burnaby chiropractic adjustment is very specific so it often only takes about 10-15 minutes for your entire appointment.
Re-assessment
A re-exam is usually done after every 6-10 visits or so to monitor how you are responding.
Physio + rehab
Your care can often be combined with exercise rehab and physiotherapy to further enhance your recovery. We provide an effective, holistic approach to help you restore your normal body functions. In the rare event you are not be good candidate, you will be referred to the proper professional that can better help you.

Chiropractic Adjustments
There are 2 common ways for you to get adjusted:
Manual or hands-on adjustments
This is the most commonly used method of chiropractic adjustment. With these adjustments, your chiropractor will use their hands to deliver a quick thrust to your joints or spine and you often hear a "pop" afterwards.
By doing so, the adjustments helps improve the mobility and movement of your spine and joints. This can then help alleviate pain and enhance your body's ability to repair and recover.
There are many different methods of hands-on adjusting. They all share the same goal of providing relief from pain and improving your health and well-being.

Activator Method
With technology and research, your adjustments may also be done using an instrument or tool.
Activator Method
has been used safely for years and is the most widely-used instrument technique used by chiropractors.
The Activator Adjusting Instrument is a hand-held tool that provides a controlled and quick thrust. An adjustment helps you heal by restoring proper mechanics and movement to your spine and joints.
The Activator protocol is used to determine exactly when to adjust, where to adjust and when not to adjust. Most adjustments are done on your spine. Your shoulders, elbows, wrists, hips, knees and other body parts can also be adjusted.

Results will of course vary from patient to patient
The Choice Is Yours
Once your symptoms have improved and you are satisfied with your current level of health, you can simply give us a call whenever you need help again. Similarly, many patients choose to continue with care to continue improving your overall well-being.
The choice is always yours. How much treatment and for how long you wish to continue with Burnaby chiropractic and wellness treatments is always up to you. To start your recovery with your Burnaby chiro:
Schedule Your Complimentary Consultation
Patient Reviews
Nicky
… some of the nicest people you'll meet. I am so grateful for getting me out of pain and back on track
Posted on Google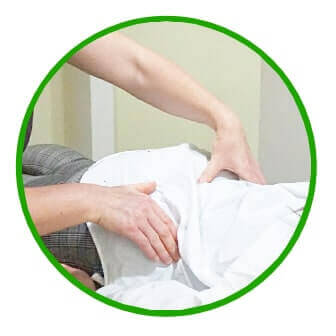 Linda
Always great experience. Staff is very knowledgeable. Always leave feeling so much better
Posted on Google
Neighbourhoods Near Our Clinic
Burnaby Heights
Hastings St
Willingdon Heights
Capitol Hill
Lochdale
Brentwood
Your Burnaby Heights Chiropractic And Wellness Centre
Dr Amber Kenmuir
Registered Chiropractor
Dr John Sheu
Registered Chiropractor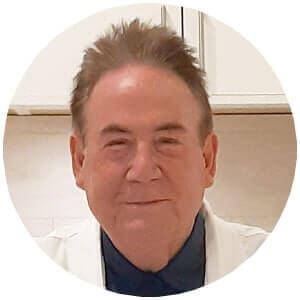 Dr William Shannon
Registered Chiropractor
Schedule Your Complimentary Consultation