Work And Study More Comfortably
Many of us spend countless hours working or studying at our desks. Our bodies are beautifully designed for movement, to stand, walk and run. Sitting can often cause a build up of stress and tension in your neck and shoulders.
Once tension and stress builds up in your neck and shoulders, you may start feeling sore, stiff and achey. You may also begin having headaches, eye strain and fatigue.
Schedule your obligation free complimentary consultation with your chiropractor or physiotherapist. They can give you tips and suggestions on how to work at your desk more comfortably and prevent neck and shoulder pains.
Your therapist can help you by:
Provide treatment to help relieve your neck and shoulder pain
Providing strategies on how to properly set up your workspace
Reviewing the use of a sit-to-stand desk
Download Your Desk Work Tips
Do Your Neck And Back Bother You When You..
Are crafting such as needlework or crochet
Do your homework
Game on your laptop or computer
Use your computer or laptop
Patient Reviews
Kylie
…fixed my back and neck problem after four treatments and I recommended my husband to go there, they solved his headache problem as well. Also, the receptionists are very nice and flexible… We are so glad we came here and did the treatment. Highly recommend.
Posted on Google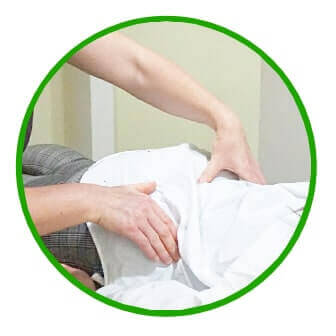 Ivy
He is very professional and the assessment went so well. I like the 1st treatment he did and my neck feels better right after. I'm looking forward for my next schedule. The receptionist is very nice too. Thanks.
Posted on Google
Download Tips For Working At Your Desk Now