Tips To Strengthen Your Back
Your back is involved in almost every movement you make on a daily basis. Most movements start from your spine and core, as they brace and stiffen to prepare for your action. When you lift your arm, take a step or bend over your back is working.
Having a strong back and core helps you perform those movements more efficiently. It also helps you avoid injuring your back while doing these activities.
Reserve an obligation free complimentary consultation with your chiropractor or physiotherapist. Learn the best and safest ways to improve your core and back strength.
Other ways to help you keep your back strong and healthy:
Keep good posture whether you are sitting, lifting or playing sports
Stretch after any sport or physical activity
Try 4 easy exercises to start making your back and core stronger
Download Your Back Exercises
Do You Have Lower Back Trouble Whenever You..
Cough or sneeze
Get dressed
Pick up your kids
Play a sport
Sit down
Walk up or down stairs
Patient Reviews
Alita
I've had back issues and have begun to see results and healing is definitely happening.
Posted on Google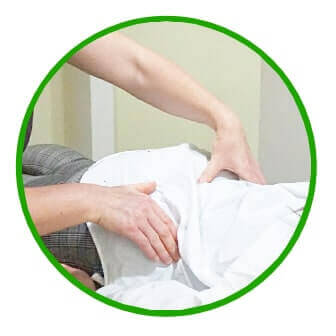 Lin
He helped me manage my back pain and I am happy to say that by the end of the second month I was pain free. The entire team at Cedar was also very professional and friendly, I highly recommend this place to anyone who is suffering from any back issues or those who just want to stay in their optimal health!
Posted on Google
Download How To Strengthen Your Back Now