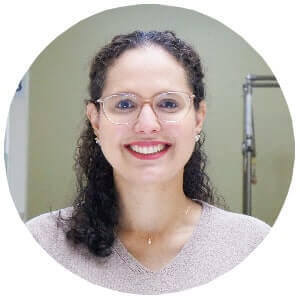 Karynne Lima
Exercise Rehab
Certified Clinical Pilates Instructor

Karynne is a certified pilates instructor originally from Brazil. She has
extensive rehabilitation experience
working with patients injured from sports as well as post operative care. Karynne graduated with her physiotherapy degree in 2009. She has since undergone postgraduate training in orthopaedic and sports physiotherapy.
Pilates
Karynne completed a full pilates apparatus and equipment course in Brazil and is Balanced Body certified in Canada. She loves exercising and keeps practicing pilates for her own benefit improving her body and mind. She continues to dedicate herself to improving her abilities as an instructor.
Family
In her spare times, Karynne enjoys spending time with friends as well as with her husband and two young daughters. Her favorite time of the year is summer when she can enjoy the weather and spend time outside. Eating is one of the favourite things she likes to do
Behind The Degree
Clinic nickname: Karynne "Kah" Lima
Favourite book: The Kite Runner and The Book Thief
Favourite food: Brazilian barbecue
Favourite leisure activities / hobbies: Hanging out with friends, staying with my family and enjoying summer
Favourite movie: Me Before You
Favourite place: My hometown of Fortaleza, Brazil with beautiful beaches and warm water
Favourite sport: Muay thai and stand up paddle
Most embarrassing moment: When I first came to Canada, instead of saying "to go" in a coffee shop I said "to travel"
Most known for: A gluten free person
Most thankful for: The opportunities life has gave me from living in Canada and raising my kids here
Something you may not know about her: When I arrived in Canada in 2015 I did not speak any English
Superhuman talent: Being a mom
Useless Talent: I can whistle in a way that only my husband can hear
Patient Review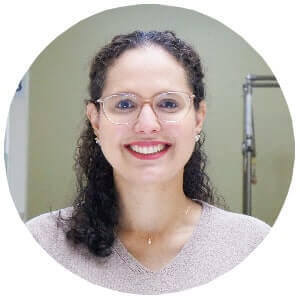 Suzanne
Physio Assistants Tyanna and Coreenie have helped me so much! … the amazing Physio Assistants in his office to craft me pilates workouts which I totally look forward to!! Every workout is new and challenging. I'm engaging and strengthening my core, gluts and lower back in safe ways I never could have done on my own. I happily drive across town to access this amazing team of professionals! Oh, and Jenny on Reception is so friendly and helpful. Couldn't ask for a better healthcare experience!
Posted on Google