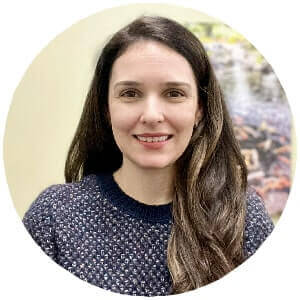 Marcela Vilela PT
Physiotherapist

Marcela is an internationally educated physiotherapist originally from Brazil where she worked as a physiotherapist before moving to Canada. Since arriving in Canada, she has gained additional experience working in clinical settings for more than four years and is finalizing her process to becoming a
fully registered physiotherapist in Canada
.
She is trained in several different manual therapy, exercise, and modality-based treatment approaches. She was previously also a certified pilates instructor.
Marcela believes that the most important aspect of rehabilitation is clear communication between a patient and their physiotherapist. Another key is in creating appropriate treatment plans that best address the patient's needs and preferences.
She is a strong believer in the effectiveness of manual therapy to decrease pain, exercise to improve function and patient education to achieve successful outcomes.
Marcela has found her career as a physiotherapist to be extremely rewarding. She is passionate about making an impact on a person's overall health, happiness and ability to live their life to the fullest.
She loves the variety of people that come into the clinic and enjoys working with people of all ages. Marcela provides treatment to people with a wide range of injuries. She is thrilled to be at Cedar and looks forward to helping you reach your health goals.
Services
arthritis care
balance issues
concussion treatment
cupping therapy
full body functional assessment
lymphatic drainage
manual therapy
myofascial release
sciatica treatment
sports injury, return to sport
taping, bracing
TMJ pain
Behind The Degree
Favourite food: Italian, poke or sushi
Favourite leisure activities / hobbies: Visiting new and beautiful places, hiking and long walks with my husband
Favourite place: A place with a breathtaking view, for example, the summit of Mount Corcovado in Rio de Janeiro, Brazil
Favourite sport: Stand up paddle or kayaking
Kryptonite: Chocolate
Most embarrassing moment: I jumped and almost fell while I was sleeping on the table during my classmate's presentation, making a big noise in the classroom. All my classmates and teacher laughed at me
Most known for: Being a soft-spoken person
Most thankful for: My family and the opportunities that life brings to me
Something you may not know about her: I like trying new dishes and learning about different cultures
Superhuman talent: I can kneel on an exercise ball
Useless Talent: I can tie my hair up without a hair tie or anything