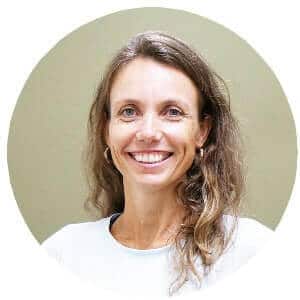 Taiana Oliveira
Exercise Rehab
Certified Clinical Pilates Instructor

Taiana is a certified Stott Pilates instructor with an extensive background in physiotherapy, a postgraduate degree in neuropediatrics and a specialization in osteopathy. She has worked as a physiotherapist in Brazil for more than 10 years with Rehabilitation and Global Postural Re-education.
Clinical Pilates
Taiana holds clinical pilates certification both from Brazil and Canada. As a clinical pilates instructor, she takes the time to learn the individual movement needs from each of her students. Her unique blend of education and expertise allowing her to create an immersive one-on-one experience. Taiana has worked with people of all ages and abilities and with varying levels of injury and rehabilitation requirements.
Taiana is passionate about pilates, the outdoors and her family. Her endless energy takes her on many adventures in her backyard of North Vancouver – running, hiking, skiing camping and kayaking, often accompanied by her eight-year-old son, Pedro.
Behind The Degree
Clinic nickname: Taiana "Owl" Oliveira
Favourite book: The Fault In Our Stars, by John Green
Favourite food: Sushi
Favourite leisure activities / hobbies: Reading, surfing, camping, hiking and skiing
Favourite movie: Into the Wild
Favourite place: Tropical beaches
Favourite sport: This summer I fell in love with mountain biking and in the winter I love skiing
Kryptonite: I usually fall asleep watching movies, even at the movie theater
Most embarrassing moment: There are so many since I moved to Canada and started learning English
Most known for: A super active person
Most thankful for: Life
Something you may not know about her: I am from a beautiful island in southern Brazil, called Florianópolis
Superhuman talent: Telepathy
Useless Talent: I can make the sound of an owl by blowing into my hands